Welcome
Crystal Banqueting Hall offering the a beautiful and luxurious experience for any occasion. Crystal Banqueting Hall is a unique and  magical venue for your very special day. Each wedding, conference, or event is tailored to your exact requirements. From an intimate gathering to grand celebrations. This is your perfect chance to experience an exceptional Wedding & Conference venue. Selection of the finest Wedding, Events, Catering suppliers in Lancashire. We have space to Accomodate 500 people. Contact the experienced Crystal Events Team to answer your questions & check available dates.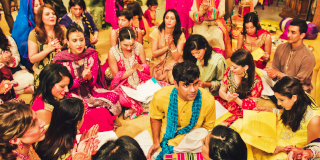 WEDDINGS
Are you planning a wedding party and looking for a suitable room for your celebration? We will design your most beautiful day according to your ideas! Whether in the search for an extravagant or a more simplistic theme we will accomodate to the best of our ability, with floral decorations and soft candlelights we truely capture the atmosphere for rejoice and celebration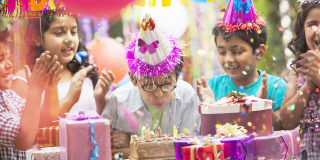 BIRTHDAY PARTY
Is it that time of year again? Planning birthday parties can be a very stressful time, not to mention the cleaning up that accompanies it. Fear no more, with Crystal Banqueting Halls we provide the perfect venue for you to host the best birthday party, whether it is for children or adults. Our team carefully crafts the stage and hall according to your wishes, we can decorate the venue based on a theme that you want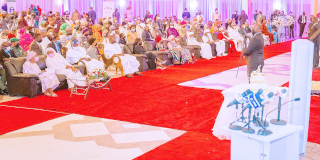 CONFERENCE
Crystal Banqueting offers a top class venue for you to host the perfect conference. With professionalism at the forefront of our minds, we will aid you in any way possible to ensure that your meeting or special event runs as smoothly as possible. Our conference team understand and take your business very seriously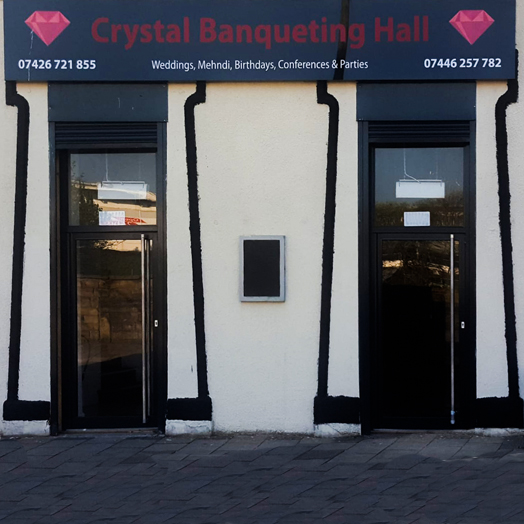 Wheter it's a Wedding or Event our aim is to provide an enjoyable and relaxing day for you and your guests, To ensure we create special memories to last a lifetime for you.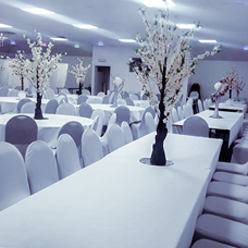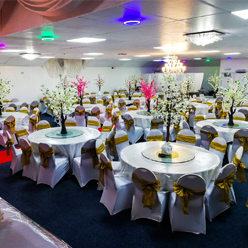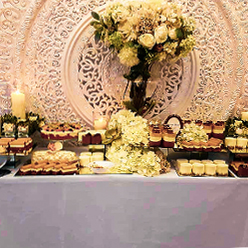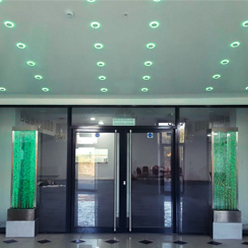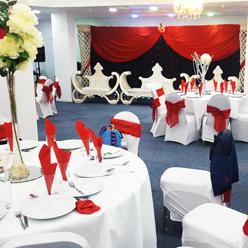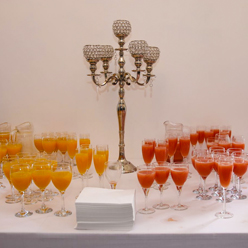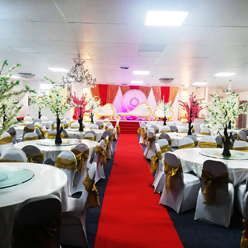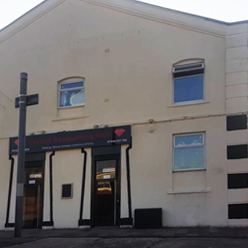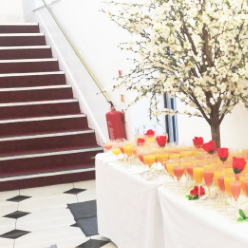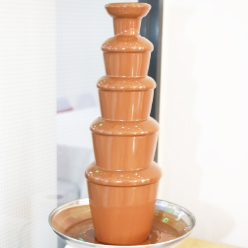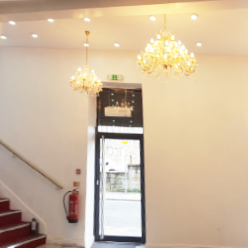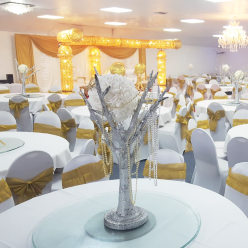 Bronze
2 Starters
2 Mains
1 rice
1 dessert
Naan, Salad & Chutney
Crockery/Cutlery
3 Drinks
Waiter service
£15 Per Head
       Silver
3 Starters
2 Mains
1 rice
2 dessert
Naan, Salad & Chutney
Crockery/Cutlery
3 Drinks
Waiter service
£18 Per Head
          Gold
4 Starters
2 Mains
1 rice
2 dessert

Welcome Drinks

Naan, Salad & Chutney
Crockery/Cutlery
3 Drinks
Waiter service
£20.99 Per Head
        Platinum
5 Starters 
3 Mains
1 Chicken Biryani
2 dessert

Pink Tea

Welcome Drinks

Naan, Salad & Chutney
Crockery/Cutlery
3 Drinks
Waiter service
£35 Per Head